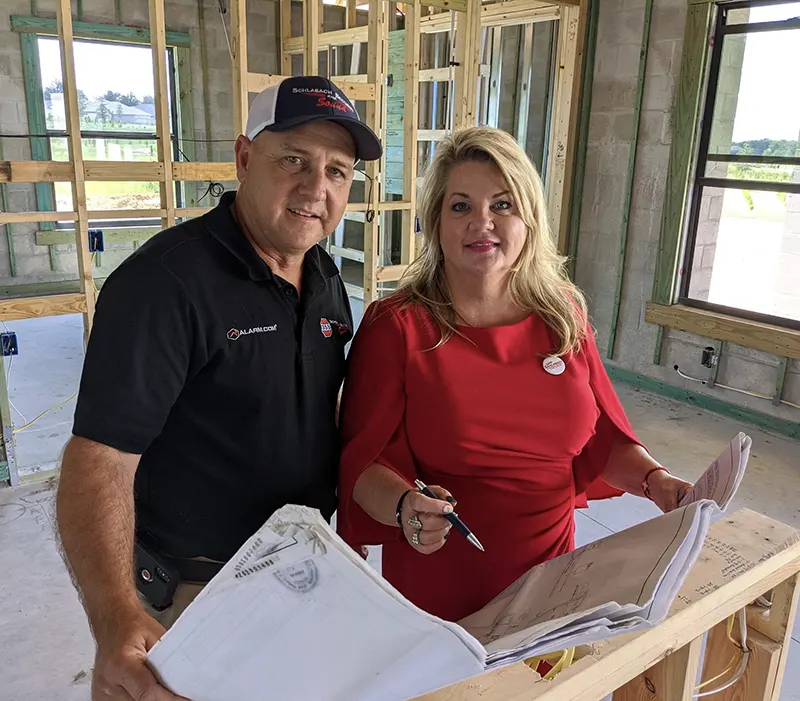 Schlabach Security & Sound, Inc. (SSS) has been locally owned and operated in Citrus County, Florida, by Jarey and Ruth Schlabach since 1995.
We are not a national cable, security, satellite TV, or home improvement company. You have known us since 1995. We have been installing and servicing electronics for all those years. We are always here and you can talk to the owners. When it comes to the security and management of your home, you deserve to be more than just a number.
Jarey and Ruth are Native Floridians, both born and raised in Sarasota. Jarey has an Associate of Applied Science Degree in Electronic Engineering and previously served as Associate Vice-President for the Citrus County Builders Association. SSS is a Member of CEDIA (Custom Electronic Design & Installation Association) and is Cedia Certified. SSS is a member of the National Association of Home Builders and the Citrus County Chamber of Commerce. SSS offers 24 hour emergency service calls and a 24 Hour U.L. Monitoring Station. We are State Licensed, Fully Insured and Bonded.
You deserve the very best, and we provide just that.
At SSS, we expect only the highest standards of installations from our installers and technicians. Training and education of our staff is done on a regular basis. Jarey runs a very organized,customer oriented business and offers warranty on all installations. You can be sure the system we install into your facility has the best, most thoroughly tested equipment available.
The final value of your system depends on the response you get when you need service. At SSS, our highly trained professionals are ready to act when you call. Also our Security System is smart enough to tell the monitoring station exactly where the problem is, so they can send the response team – Police, Fire Fighters, or others – to exactly the right place with no delay.